Facilities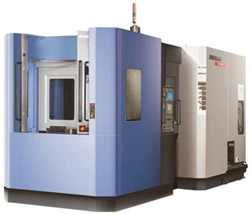 Hydratech has combined state of the art machinery such as CNC machining centers, multi spindle live tooled lathes, and robotic welding with flexible lean manufacturing principles to yield a highly efficient process that serves a wide spectrum of needs.  We have over 45,000 sq feet of manufacturing space with plenty of room to add on. 
Manufacturing capabilities:
0.5" to 14" bore cylinders
Cylinders up to 340 inches in length
Operating pressures up to 10,000 PSI
Cleanliness to ISO 17/14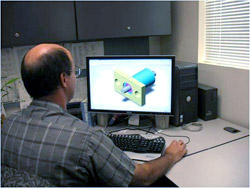 Horizontal Lathes
Hydratech has 11 new model CNC lathes of various sizes including the ability to process large bore sizes.  Auto loading, multiple spindles, and live tooling help make these machines highly efficient.
Machining Centers
Our 9 CNC vertical and horizontal machining centers and include laser tool management and pallet changers to optimize productivity.
Welding
Automated welding equipment and rigid welding specifications allow us to produce consistent quality welds.
Test Facilities
All cylinders are 100% tested on one of our custom built test stands to agreed upon test specifications.
Paint Facilities
Two separate paint facilities allow us to paint and bake more than one color at a time producing the highest quality finish possible as required by demanding paint specifications.